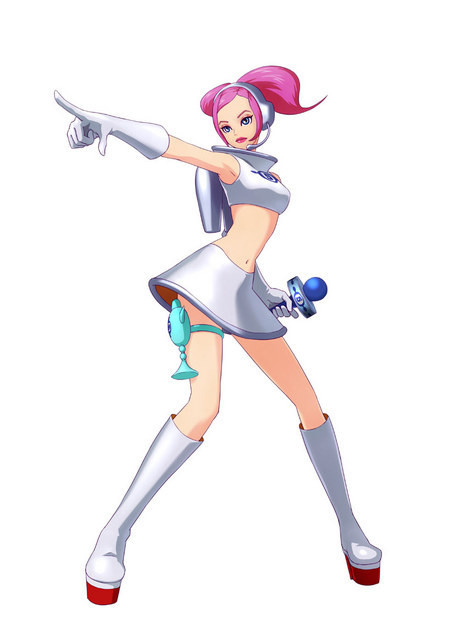 OK OK, I know it's a bit of a stretch. But the first thing I thought when I saw Ariana's new Galaxy Note 5 ad was, this totally reminds me of Ulala from Space Channel 5 (One of the best games for the best system ever – the Sega Dreamcast). Oh, I meant her new music video, "Focus". In the video, which is apparently an ode to being completely self-absorbed, Ariana is wearing an outfit that would fit right in with Ulala and the dancing works too.
In the original game, Ulala is a reporter for Space Channel 5 that has to save the galaxy from the evil Morolians, who are invading and enslaving humans (and forcing them to dance). Of course, Ulala has to defeat the aliens by out-dancing them. Natch. OK, it's not like you haven't seen movies with weirder plots.
The Verge has a hilarious mock pitch session for the video.
Follow bernardfok